With our very best compliments!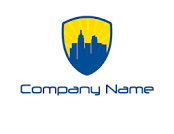 Tap on the button below to chat to the owner of the keys.
Thank you for your assistance.
IN CASE OF EMERGENCY
In an emergency where I am incapacitated, please contact
XYZ Security: 0861 555 555 | A/C 12345
Medical Information:
Blood group: O+
Allergies: None
Medical Aid (Yes/No): Yes
SPOTTER'S FEE PROGRAM
Earn money while socialising with your friends.
Should your InsuranceBrokerName (IBN)-branded keyring prompt a friend to mention that they'd love to reduce the amount of money they pay for insurance, tap on the button below to become part of the IBN Business Lead Generator program.
You, and your friend, will share a whopping 7.5% Spotter's fee when the policies are signed - that is 7.5% of the annual value of commissiuon earned by the IBN broker.
You will in addition be entered into the Business Lead Generator the Year Competition where one lucky IBN client will win an all-expenses paid, weekend getaway at a luxury resort in South Africa.
Note: Leads can be automatically routed directly to the Whatsapp Number of the sales person that originally issued the policy, or to a specified Whatsapp number.