Buy Local is a handy directory of household services, where local service providers are listed, with references from the community visible to all.
Buy Local supporters also get to use the Woza panic button for free provided they join their Buy Local supporters Whasapp group and agree to receive just one whatsapp message a week promoting local businesses.
If there's one thing that hasn't changed during this pandemic, it's the high levels of crime. So a free panic button app will, no doubt, be welcomed by many in the community, who will at the same time have a handy buy-local button at the fingertips when they need to buy anything.
How does it work?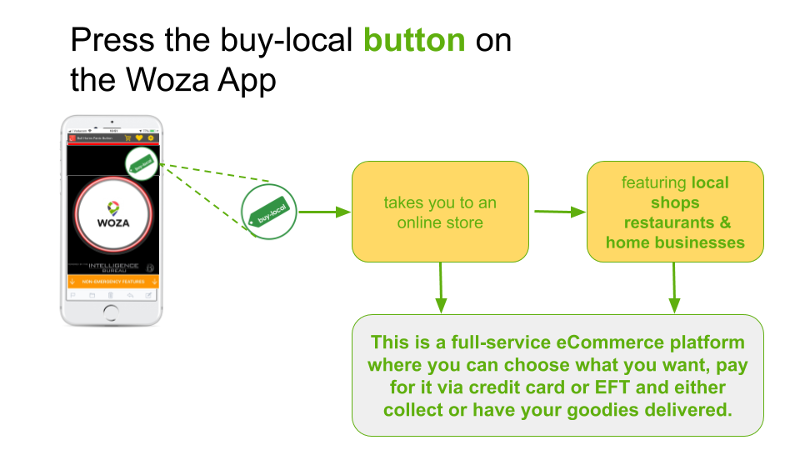 The new Woza app is available in the app stores
and it's free of charge!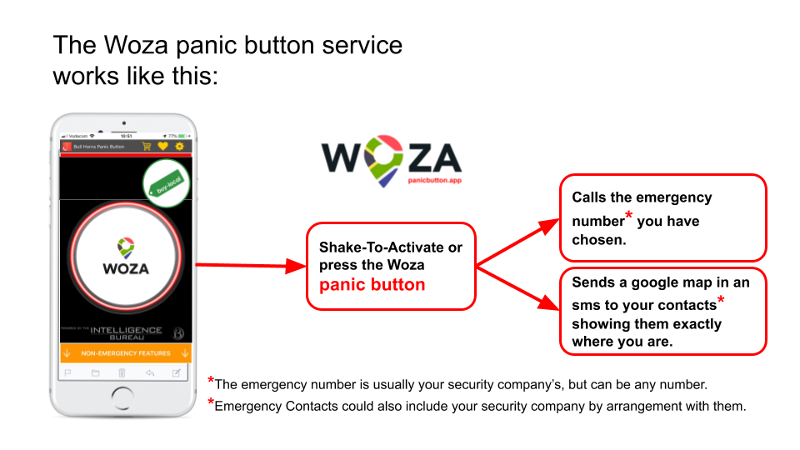 WOZA is free - but on one condition ...

To download the Woza app either search for Woza panic button in the app store on your phone, or just click on one of the logos below.
Become a supplier on buy-local, click here.