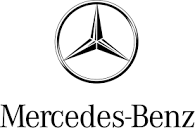 Please tap on the button below to chat to the owner of the keys.
Thank you for your assistance.
IN CASE OF EMERGENCY
Next-of-kin contact details :
Paul: 0824993552
Medical Information
Blood group: O+
Allergies: eggs and chicken
Medical Aid (Yes/No): No
SPOTTER'S FEE PROGRAM
Earn money while socialising with your friends.
Should your Mercedes Benz-branded keyring prompt a friend to mention that they're in the market to buy a car, tap on the button below to become part of the Dealfin Business Lead Generator program.
You, and your friend, will share a whopping 7.5% Spotter's fee when the car is purchased - that is 7.5% of the value of the car sold!
You will in addition be entered into the Business Lead Generator the Year Competition where one lucky Dealfin client will win an all-expenses paid, weekend getaway at a luxury resort in South Africa.