How the personal services directory works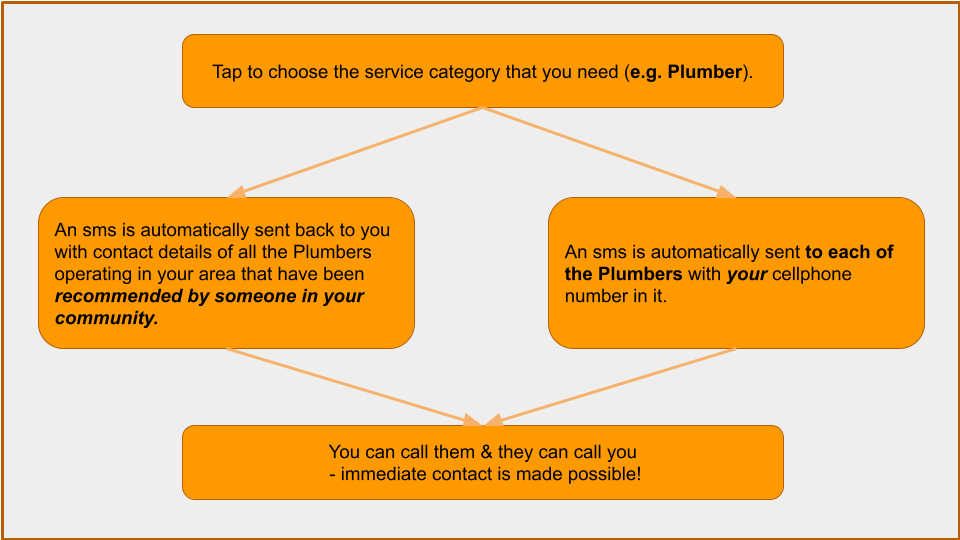 Okay, let's create your personal directory...
In the form below please list the names and cellphone numbers of service providers that you have used in the past, whom you would be happy to recommend to your community.
Yes, I want to participate FOR FREE in 2021!
All this is absolutely free for the rest of the year. And it will remain free next year on one condition - that there are more than 300 users of the app in your suburb/town by then.
If by January 2022 there are still less than 300 users in your area, you will be asked to pay R10 per month, payable annually in advance (a payment of R120 per year for both Woza app services - still incredible value for what you get for that small annual payment).
So even the worst case scenario is worthwhile! The worst that can happen is that you use the Woza app services for free for the rest of the year (when crime usually spikes), and then decline the offer to subscribe for the following 12 months when you are asked to do so - you are under no obligation to accept the extended offer.
Help make your community safer and support your favourite service providers - free of charge!
Copy and paste the link https://tinyurl.com/zbaauvfp on your community whatsapp and facebook groups and and share with friends and family. Let's get the numbers in your community up to 300* to enjoy these services.
*The number of users per community will be reported & updated at the end of every month on the buy-local website.
When you tap on the live service, you will see a screen with a green button like the one below. Click on it now to see how it works. You will not trigger sms messages. In this example, just an email is triggered by the system. But don't worry, we will only contact people who complete the online application form above, specifically asking for the free service until the end of the year; this is just to demonstrate how it works.